Good Morning Kossacks and Welcome to Morning Open Thread (MOT)
We're known as the MOTley Crew and you can find us here every morning at 6:30am Eastern. Feel free to volunteer to take a day - permanently or just once in awhile. With the Auto Publish feature you can set it and forget it. Sometimes the diarist du jour shows up much later: that's the beauty of Open Thread...it carries on without you! Volunteer in the comment threads.
Click on the MOT - Morning Open Thread ♥ if you'd like us to show up in your stream!
In The News:
Bennett Backs Off Birther Threat, Apologizes To Arizona
After days of ridicule for launching a conspiracy theory-fueled investigation into Barack Obama's birth certificate, Arizona Secretary of State Ken Bennett on Tuesday backed off his threat to keep the president off the ballot in November and apologized to his state.

"If I embarrassed the state, I apologize, but that certainly wasn't my intent," Bennett said in an interview with Phoenix radio station KTAR.
Sheriff Arpaio Admits Using Taxpayer Funds To Pursue Birther Conspiracy Probe
Iowa's GOP Platform Endorses Birtherism
Zombie Birtherism: The Conspiracy That Doesn't Know It's Dead

~OO~
Senior Admin Officials: Debt Limit Brinksmanship Is Political Suicide … For Republicans
Ever since House Speaker John Boehner (R-OH) signaled a return to debt limit brinksmanship this coming winter, White House officials have been adamant that the administration's not going to countenance a repeat of last August.

"[W]e're not going to recreate the debt ceiling debacle of last August," White House Press Secretary Jay Carney insisted from the podium last week. "It is simply not acceptable to hold the American and global economy hostage to one party's political ideology. It is the responsibility of Congress to ensure that the United States of America pays its bills, that it maintains its creditworthiness, that it fulfills its obligation and maintains the full faith and credit that it has long enjoyed."
Reid To GOP: Drop Your Tax Extremism And We'll Deal With The Fiscal Cliff
~OO~
Romney's Economic Plan Would Throw 13 Million People Off Of Food Stamps
Back in February, Mitt Romney asserted that he's "not concerned with the very poor," because "we have food stamps, we have Medicaid, we have housing vouchers, we have programs to help the poor." However, according to an analysis by the Center for Budget and Policy Priorities, Romney's economic plan would throw 13 million people off of food stamps entirely or force him to cut benefits by nearly $2,000 per family per year:
~OO~
Quick Links:
Andrea Mitchell: Rush Limbaugh Is A 'Bully With A Megaphone'
Time To Move Grandma: What To Do With Her Home?
Commercial SpaceX Launch Succeeds — Now Comes The Hard Part(with photos)
Commence jibbering and jabbering!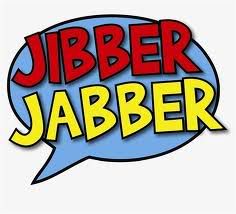 Oh, and Happy Hump Day from Daisy and Lilly!